Southbury Commercial Locksmith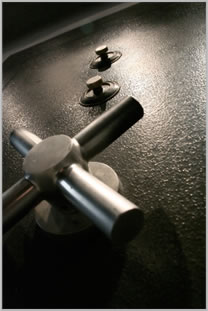 Owning a business is associated with plenty of risks. One of these risks is the danger of loss. Theft does not only happen during the night; it also happens during the day. The best thing to keep this from happening is to ensure the safety and security of your office, store or shop. As a business owner, it is your responsibility to make certain that your staff and your clients and even customers are safe and not only your items, equipment and furniture. Looting or robbers inside your business establishment not only brings commotion; it can also give your business a bad image and you do not want this. With Southbury Locksmith, we partner with you in keeping your business property safe. Business professionals should understand the importance and relevance of having the proper and adequate locks and keys. Employing proper security measures will give your customers and clients that you care for their security and not only about earning money for their purchases. We are accessible 24/7, so if your free time is only between 9 – 10 p.m., do not hesitate to call us. We respond to all calls, regardless of how inconvenient the time is.
Give us a call now: (203) 649-1273
And request a free consultation and free quote!

The lock-related solutions offered by Southbury Locksmith for your commercial establishment include
Lockouts
Master Key Systems
Business Keys
Locks, Deadbolts & Hardware
Desk / File Drawers / Cabinet Locks
Break-In Repairs
Access Control
Re-Key
Southbury Locksmith is proud of our pool of qualified professionals, who work for your satisfaction.
Contact us today! (203) 649-1273